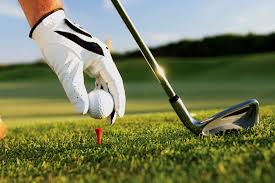 The Lambda Zeta Chapter of The Chi Phi Fraternity is organizing the Inaugural Scramble to Support Our Youth golf tournament, to raise funds for Youth for Human Rights International (YHRI). There is a situation today where men, women and children are being horribly abused. Bullying and cyber-bullying have these states at the top of the list for reported incidents: California, New York, Illinois, Pennsylvania and Washington State.  3,000 children are abused each day in the USA and four of them will die. Forty percent of these children were under the age of six. 1.2 million children are trafficked across international borders into devastating abuse and bondage each year. It doesn't have to be this way. Education is key.
The purpose of YHRI is to educate youth about human rights, specifically the Universal Declaration of Human Rights (drafted by the UN in 1948) and inspire them to become advocates for tolerance and peace. (www.youthforhumanrights.org)
The Chi Phi Fraternity is the oldest organized fraternity in the nation. Established in 1824, Chi Phi believes in Truth, Honesty, and Personal Integrity. In pursuit of these ideals, the Lambda Zeta Chapter has chosen to support human rights education through the programs of YHRI.
While human rights ignorance, neglect and abuse is a serious issue, the Scramble to Support Our Youth will be exciting and rewarding for all who participate. "Scramble" is a type of popular tournament format involving teams, creating lively interaction.
Youth for Human Rights and the Lambda Zeta Chapter are seeking your support to provide sponsorships for prizes to be awarded the winners, goodie bags for all participants and help to cover the costs of producing a great tournament. Everyone wins! Players will enjoy a terrific round of golf, plus side games, at a fantastic golf course; sponsors will be able to promote their products and services; and everyone involved will be helping our youth learn human rights, so they become less vulnerable—better able to defend their own rights and the rights of others.
YHRI is a recognized 501(c)(3) non-profit organization, therefore all contributions will be tax deductible to the fullest extent of the law.